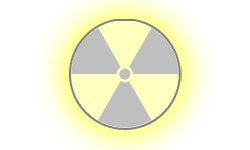 ---

Rose is more than an alliance, Rose is a people and a purpose. It's a brotherhood of common players who wish to not only have fun, but contribute value and meaning to the game around them. An alliance guided and held together with a meaning, with a philosophy and a value system. An alliance where those within will make sacrifices for one another, and who will stand together even in the most adverse of events.


Shogun: Redarmy
Shikken: Sketchy



Daimyo of Finance: Blkandwhtion
Daimyo of Foreign Affairs: Rebecca
Daimyo of Internal Affairs: Dynamic
Daimyo of Military Affairs: DtC Justice



Samurai of War: Bopolo
Samurai of War: J.A. Goldington



The First: Kurdanak
The Second: Saxplayer
The Third: Rozz
The Fourth: Lilac Veritas
The Fifth: Durmij


MDP - Pantheon
MDP - Guardian
MDP - Dark Brotherhood
MDP - Vox Populi
ODoAP - World Task Force
ODoAP - Cobra Kai Dojo
ODoAP - Ragnarok
ODoAP - Lordaeron
ODP - The Fighting Pacifists
Protecting - The United Empire of ZahAharon
Protecting - Oblivion
Protecting - United Purple Nations
Protecting - Imperium Romanum


Our Discord Link: Click Here
Our Wiki Page: Click Here

Rose recruitment is closed to nations below 10 cities. Message Dynamic in-game with your application.

We do not allow raiding of our inactives or applicants. If you raid our members, we will fight back.