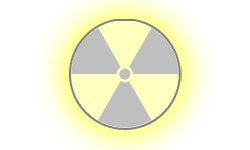 ---

Rose is more than an alliance, Rose is a people and a purpose. It's a brotherhood of common players who wish to not only have fun, but contribute value and meaning to the game around them. An alliance guided and held together with a meaning, with a philosophy and a value system. An alliance where those within will make sacrifices for one another, and who will stand together even in the most adverse of events.



(terms from 25 February 2018 to mid-September)
Sovereign: Dynamic
Regent: J.A. Goldington



Ephor of State: J.A. Goldington
Ephor of Defense: Bopolo
Ephor of Interior: Tifa Lockhart
Ephor of Commerce: Mayor



Vizer of Defense: Hafestus
Vizer of State: Mhearl24
Vizer of Interior: Riliindk
Vizer of Commerce: Jaguar
Vizer of Commerce: Adiro
Vizer of Commerce: Gemyni




Kurdanak, Rozz, Belisarius, DtC Justice

Discord Link: Click Here
Wiki Page: Click Here
Charter: Click Here

Foreign Affairs matters should be addressed to @Gold or @Mhearl on discord.

In addition to the treaties listed below, Rose has a non-aggression pact with New Pacific Order, Black Knights, Guardians of the Galaxy, Polaris, UPN, Acadia, TUE and Wildfire. (Expires 10 October 2018)

Applications to Rose are currently closed. Please message Tifa in-game if you feel you have special circumstances to join.

We do not allow raiding of our inactives or applicants. If you raid our members, we will fight back.

If you're a pixel hugger, you're not gonna have a good time.