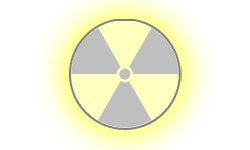 ---

Rose is more than an alliance, Rose is a people and a purpose. It's a brotherhood of common players who wish to not only have fun, but contribute value and meaning to the game around them. An alliance guided and held together with a meaning, with a philosophy and a value system. An alliance where those within will make sacrifices for one another, and who will stand together even in the most adverse of events.


Shogun: Saxplayer (acting)
Shikken: Vacant



Daimyo of Finance: Blkandwhtion
Daimyo of Foreign Affairs: Rebecca
Daimyo of Internal Affairs: Tifa Lockhart (acting)
Daimyo of Military Affairs: DtC Justice



Samurai of Banking: Mayor
Samurai of Diplomacy: SamohT
Samurai of War: Bopolo
Samurai of War: J.A. Goldington



The First: Kurdanak
The Second: Rozz
The Third: Belisarius


Our Discord Link: Click Here
Our Wiki Page: Click Here

We welcome all nations to join Rose! Fill out this form if you would like to become a member of Rose. You'll hear back from us within 24 hours after form submission.

We do not allow raiding of our inactives or applicants. If you raid our members, we will fight back.