The United Socialist Nations was reformed from the ashes of the former U.S.R.G.C. on May Day 2018! We are one of the oldest alliances in Orbis and will always stand up in solidarity against oppression and injustice. Join the revolution today!

If you wish to join us then apply in game AND you must also join our Discord Server
Being active in Discord is a must for Alliance Members.
 Click the image below to join.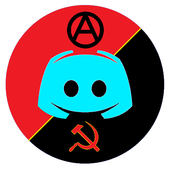 Vanguard
DarVolt of Voltania
Matrix of Valeria
Councillors
Internal Affairs
Carl Barrett of Novistan
Foreign Affairs
Matrix of Valeria
Defense Department
Ravindhu of Communist State of Asia
 Recruitment & Information
Gyldenlove of Nordic Society
Ravindhu of Communist State of Asia
Economic Affairs
Mmm of mmmm

We are a proud member of the Swamp
MDoAP: The Federation
MDoAP: Farkistan
MDoAP: The Ampersand
MDoAP: The Commonwealth
MDoAP: The Lost Empire
For all treaty enquiries join our discord and ask for the Department of Foreign Affairs