View Nation
Ironfist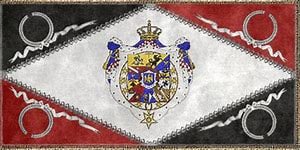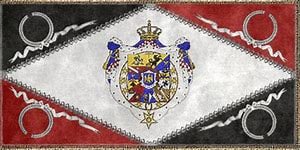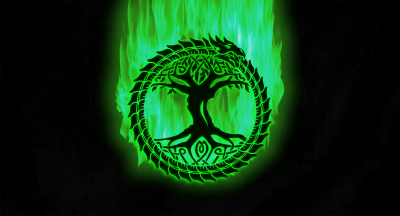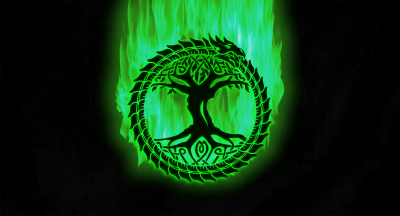 ---

Achievement Showcase


---
---
The Empire Of Ironfist is a nation led by Emperor Dillon I on the continent of North America. The Empire Of Ironfist's government is a Mind Hive with very authoritarian social policies. Economically, The Empire Of Ironfist favors moderate policies. The official currency of The Empire Of Ironfist is the Dollar. At 229 days old, The Empire Of Ironfist is an old nation. The Empire Of Ironfist has a population of 1,294,852 and a land area of 19,175.00 sq. miles. This gives it a national average population density of 67.53. Pollution in the nation is evident. The citizens' faith in the government is at an all-time high with an approval rating of 100%.
---

WARNING TO RAIDERS AND THOSE SEEKING TO WAGE WAR:
Those who are seeking to take some of the nation's precious resources, most of which are in offshore accounts, will be met with full force. Missiles will be launched, your nation will be countered, etc. I advise against waging war in the first place.

Treaties:
Yochu-Namana-Zuchi = Mutual Defense Plan/Open Trading
Butlandion Era = Optional Defense Plan/ Open Trading
Lafinacus = Non-Attack Pact
Bad Unboxing = Open Trade

Nation History:
Former Secretary of Internal Affairs in The Dixie Union
until it collapsed.
Former Emperor of The Diplomatic Confederacy
until it collapsed.
Current Member of The Commonwealth
During the raid of Area 51 on September 20th, Dillon I managed to send spies into Area 51. The spies returned with an alien, and after striking a deal with the alien, Dillon I gained the powers of the alien race in exchange for changing the government into a Mind Hive.



Global War History:
Served The Commonwealth during the Dial-Up War, and caused $1,177,042,954 of damage while only taking $570,472,490 in return (Net:
$606,570,464). The first nuclear weapon was eaten during this war, on July 6th, 2019.

Viva l'Empereur!

---
View Trade Offers | View Nation
Selling Nation
Buying Nation
Date Offered
Offer
Return
Status
1)
Ironfist
Dillon I
The Commonwealth
New Americas
Preston2568
The Enterprise
09/21/2019
08:24 pm
105
215,040
(2,048 ea)
2)
Ironfist
Dillon I
The Commonwealth
Waffiopolis
Waffos
Carthago
09/21/2019
08:23 pm
333
574,425
(1,725 ea)
3)
Ironfist
Dillon I
The Commonwealth
Tophet
Behemoth
The Immortals
09/21/2019
08:23 pm
260
363,480
(1,398 ea)
4)
Kohsar
Satti Khan
The Fighting Pacifists
Ironfist
Dillon I
The Commonwealth
09/21/2019
08:18 pm
200
496,200
(2,481 ea)
5)
Arbitrium Republic
Thea Bruce
Respublica Romana
Ironfist
Dillon I
The Commonwealth
09/21/2019
06:32 pm
200
305,000
(1,525 ea)
6)
Azradon
Phaedra Silverstep
Typhon
Ironfist
Dillon I
The Commonwealth
09/20/2019
01:49 pm
4
9,200
(2,300 ea)
7)
Bad unboxing
Ian Carter the 2nd
Spartans
Ironfist
Dillon I
The Commonwealth
09/20/2019
01:48 pm
300
427,500
(1,425 ea)
8)
PAKISTANIA
MURTAZA
Arrgh
Ironfist
Dillon I
The Commonwealth
09/20/2019
12:12 pm
1
1,438
(1,438 ea)
9)
Oland Island
Marshall Baker
None
Ironfist
Dillon I
The Commonwealth
09/20/2019
01:13 pm
1
1,420
(1,420 ea)
10)
Chomskystan
N Chomsky
United Socialist Nations
Ironfist
Dillon I
The Commonwealth
09/20/2019
10:04 am
1
1,439
(1,439 ea)
11)
Bad unboxing
Ian Carter the 2nd
Spartans
Ironfist
Dillon I
The Commonwealth
09/20/2019
01:47 pm
300
450,000
(1,500 ea)
12)
Bad unboxing
Ian Carter the 2nd
Spartans
Ironfist
Dillon I
The Commonwealth
09/20/2019
01:45 pm
10,000
1,390,000
(139 ea)
13)
Oland Island
Marshall Baker
None
Ironfist
Dillon I
The Commonwealth
09/20/2019
01:37 am
100
135,000
(1,350 ea)
14)
Westerosi
Tyrion Lannister
The Immortals
Ironfist
Dillon I
The Commonwealth
09/20/2019
02:33 am
200
307,600
(1,538 ea)
15)
Bad unboxing
Ian Carter the 2nd
Spartans
Ironfist
Dillon I
The Commonwealth
09/19/2019
02:51 pm
30,000
4,500,000
(150 ea)
Showing 0-15 of 218 Offers