View Nation
Ironfist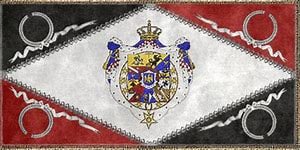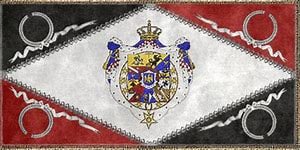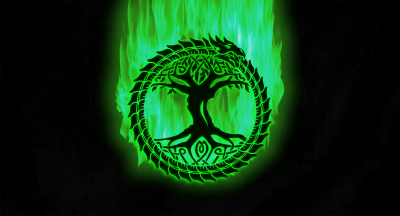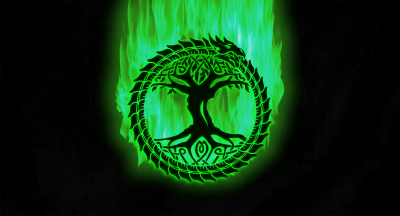 ---

Achievement Showcase


---
---
The Empire Of Ironfist is a nation led by Emperor Dillon I on the continent of North America. The Empire Of Ironfist's government is a Absolute Monarchy with very authoritarian social policies. Economically, The Empire Of Ironfist favors moderate policies. The official currency of The Empire Of Ironfist is the Dollar. At 225 days old, The Empire Of Ironfist is an old nation. The Empire Of Ironfist has a population of 1,278,126 and a land area of 19,175.00 sq. miles. This gives it a national average population density of 66.66. Pollution in the nation is evident. The citizens' faith in the government is at an all-time high with an approval rating of 100%.
---
"Speak softly and carry around a big stick." -Theodore Roosevelt



WARNING TO RAIDERS AND THOSE SEEKING TO WAGE WAR:
Those who are seeking to take some of the nation's precious resources, most of which are in offshore accounts, will be met with full force. Missiles will be launched, your nation will be countered, etc. I advise against waging war in the first place.

Treaties:
Yochu-Namana-Zuchi = Mutual Defense Plan/Open Trading
Butlandion Era = Optional Defense Plan/ Open Trading
Lafinacus = Non-Attack Pact
Bad Unboxing = Open Trade

Nation History:
Former Secretary of Internal Affairs in The Dixie Union until it collapsed.
Former Emperor of The Diplomatic Confederacy
until it collapsed.
Current Member of The Commonwealth.

Global War History:
Served The Commonwealth during the Dial-Up War, and caused $1,043,777,126 of damage while only taking $532,851,4190 in return (Net:
$510,925,707). The first nuclear weapon was eaten during this war, on July 6th, 2019.

Viva l'Empereur!

---
View Nation Factbook | View Nation
National Factbook
Flag:
Nation Name:
Ironfist
Leader Name:
Dillon I
Currency:
Dollar
History:
The country started after rebelling against the Dole Fruit Co. in 1879 when they attempted to overthrow Queen Liliuokalani. The Dole Fruit Co. was run out of the territory and the Ironians took over. They set up the government as an absolute monarchy. Years later, the Kingdom of Ironfist became the Empire of Ironfist when they allied annexed other territories.
Geography
Continent:
North America
Land Area:
30,859.09 sq. km
Terrain:
"The terrain is simply beautiful. There a luscious trees, glistening lakes, and towering mountains. The other nations I have been to must envy this environment, as I have never before seen such a place as this." -Lennard Easton (1914)
Highest Peak:
Mt. Ironheath, 2,014 meters
Lowest Valley:
Dark Valley, -964 meters
Climate:
Warm and tropical. Simple as that.
People & Society
Population:
1,278,126 people
Demonym:
Ironian
Demonym Plural:
Ironians
Ethnic Groups:
American - 82.6%
European/Anglo-Saxon - 14.5%
Other - 2.9%
Languages:
English - 100.0%
French - 29.2%
Religions:
Christianity - 90.4%
No Religion - 9.6%
Health
Life Expectancy:
83 years
Obesity:
2.4%
Alcohol Users:
0%
Tobacco Users:
59.4%
Cannabis Users:
0%
Hard Drug Users:
0%
Economy
Description:
Ironfist is a Capitalist society.
Average Yearly Income:
$164.19
GDP:
$1,835,238,210.98
GDP per Capita:
$1,435.88
Industries:
The major industries in the country are logging, fishing, and steel production
Military
History:
The Army and Navy were created in 1873 along with the birth of the new nation. The Air-Force was created in 1924. Ironfist was able to start producing and launching missiles on the 15th of April, 2019. Ironfist served for The Commonwealth during the Dial-Up War from the 17th of June until [date is to-be-decided.]
Soldiers:
144,903
Tanks:
0
Aircraft:
936
Ships:
35
Missiles:
7
Nuclear Weapons:
0
Last Updated: 08/01/2019 07:14 pm