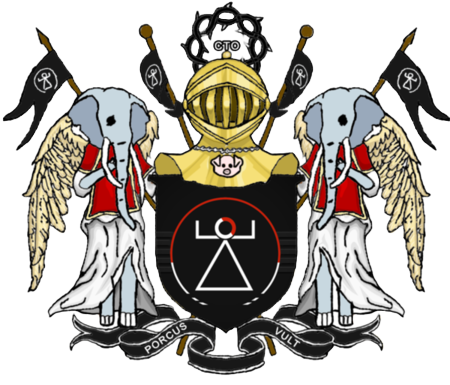 Founded on 21st of April 2019.

Carthago - also known as the Shining City - is a dedicated, long-standing community of people from all walks of life. More importantly, it is a place where those with skills and strong personalities are valued. 
Above all, we pride ourselves in striving towards strength - be it technological, economic, military, or political. We stand ready to sacrifice everything for each other and our Shining City.
Those who wish to become Citizens can apply and begin at our ROOKIE Program™ where you'll be provided some of the best training in the game. However, you're expected to listen and carry your own weight.
MDoAP with: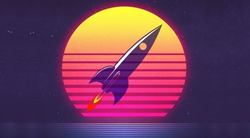 ODoAP with:
 
Barcid Program™
Man I Love Frogs (M.I.L.F) · Vault Tec (VT) 
Nemesis (Nem) · Unforgiven Legion (U.L.) 
Federated States of Orbis (FSO) 
 
Please contact @EvilPiggyFooFoo#8034, @Jax Teller#7543 with any diplomatic inquiries.
Follow these steps:
1. Join our Discord Server.
2. Verify using: $register link (← your link).
3. Start a short interview in #information-board.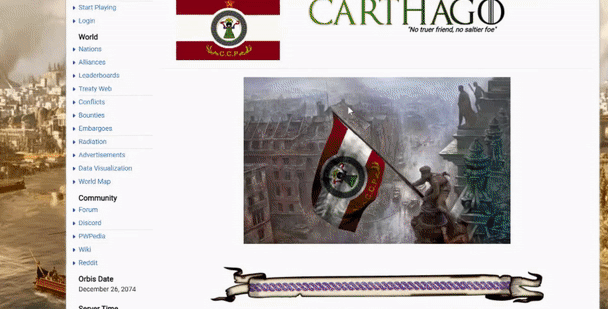 If you can't be patient or follow simple instructions, don't bother applying. 
Do you have what it takes?
We reserve the right to counter for our Applicants and Citizens alike, regardless of perceived inactivity. 
Keep your salt out of Carthage.