HEADS UP FELLOW MARKETERS: IF OUR NATIONS TRADE 1,000+ GOODS IN A SINGLE TRANSACTION 3 OR MORE TIMES, YOU QUALIFY FOR SPECIAL PRICE RATES!!!
The idealistic Republic of Texas is a massive, cultured nation and member of the Aurora Borealis, ruled by President & Aurorae Knight Sir Alexander Philippou with a fair hand, renowned for its museums & concert halls, and remarkable for its daily referendums, frequent criminal executions, ubiquitous missile silos, and multi-spousal wedding ceremonies. The compassionate, hard-working, democratic, devout population of 1.938 billion Texans enjoy a sensible mix of personal and economic freedoms, while the political process is open and the people's right to vote held sacrosanct.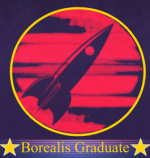 The medium-sized, outspoken government prioritizes Education, with Defense, Administration, and Industry also on the agenda. It meets to discuss matters of state in the capital city of Houston. The average income tax rate is 7.25%.
The frighteningly efficient Texian economy, worth 🝈208 trillion Texan Dollars a year, is fairly diversified and led by the Tourism industry, with major contributions from Information Technology, Cheese Exports, and Retail. Average income is an impressive 🝈101,589 Texan Dollars, and evenly distributed, with the richest citizens earning only 4.09 times as much as the poorest.
Crime, especially youth-related, is totally unknown, thanks to a capable police force and progressive social policies in education and welfare. The idealistic Texian national large mammal is the longhorn neat, which grazes happily in the nation's prevalent green pastures and is the nation's favorite main course & its small mammal is the armadillo, which frolics freely in the nation's many lush forests; the national avis is the mockingbird which glides nimbly through the nation's famously clear skies; its national religion is true Christianity.
Policies
Gᴏᴠᴇʀɴᴍᴇɴᴛ
Devolution
Government power is substantially delegated to local authorities.
Public Protest
The right to public protest is considered to be essential.
Electoral Representation
Votes translate indirectly with an electoral college.
Sᴏᴄɪᴇᴛʏ
Marriage Equality
Citizens of the same 𝖘𝖊𝖝 may marry without government interference.
Limited Polygamy
Citizens may have multiple wives.

No Abortion
Abortion is prohibited.
Lᴀᴡ & Oʀᴅᴇʀ
Capital Punishment
Citizens may be executed for crimes.
Arms Ownership
Citizens may legally purchase any and all firearms.
No Prisons
This nation does not employee the use of jails and prisons.
Eᴄᴏɴᴏᴍʏ
Limited Autarky
This nation pursues a policy of economic self-sufficiency if possible.
Cannabis
Cannabis may be legally purchased.
Capitalism
Private industry is permitted within a market-based economy.
Regulated Child Labor
With parental consent, children may be hired in a limited capacity.
Maternity Leave
Women receive paid leave from employment for child birth.

Nuclear Power
The nation is nuclear powered.
Space Program
The nation runs a space program.
Individual Health Care
The private sector provides health care to citizens.
Imperialism
The state mandates the use of the imperial system.
Iɴᴛᴇʀɴᴀᴛɪᴏɴᴀʟ
Weapons of Mass Destruction
The nation claims the legal right to use WMD's.
Significant National Happenings
College-level writing classes can be taught by undergraduate editors of the school newspaper.

The government strictly regulates whale harvest quotas.

Vital intelligence-gathering activities were put on hold as agents return home for seduction training and advanced poker instruction.

It's been a banner year for local vexillology.

People often get liposuction to reduce their air fares.

Road rage is rarer but more terminal now that many people drive fully-operational battle tanks to work.

Minority children spend hours bussing to schools miles away from home in an effort to promote societal acculturation.

The government is spending millions on 'trust campaigns' in an effort to win back the public's support.

Texas has one of the largest offshore wind farms in the world.

Ironic death by tasering is on the rise amongst door-to-door taser salesmen.

Major cities grind to a halt as their local sports team takes to the field every day.

Trust-fund babies line up for places in community college.

Some professional athletes can't see balls amid the deluge of advertisements.

Parents dread their examinations for homeschooling more than their children.

Many aides in President Philippou's office are known to be serial jaywalkers.

Monks aren't the only ones who take vows of silence—clergymen do too.

Horrific misfires from Texian spacecraft cause destruction in allied territory resulting in a moment of chaos with the Prusso Roman Imperial Union.

President Alexander N. Philippou is knighted by high command of Aurora Borealis.

Artists are pillars of society.

They say a Texian woman's work is never done!

Carbon monoxide detectors are a requirement for all businesses and multi-family abodes.

Directors of low-budget sci-fi films are flocking to use Houston as a backdrop.

Political parties have been outlawed and all politicians are forced to run as independent.

Legislators work 24/7 due to an influx of single-issue bills and are heavily scrutinized & monitored by opposing Congressional members when working with each other in order to prevent the reformation of political parties.

Third world countries are rich in "I Love Houston" t-shirts.

Citizens are taught proper technological and cellular device etiquette in schools.

Textbooks are written multi-linguistically.

Heavy industry must go to expensive lengths to dispose of waste.

Vitriolic divorce proceedings have become prime-time television.

True Christianity's holiest shrine is found to actually be in Heaven.

Referenda are held for every conceivable government action.

Following significant leaks regarding potential Aurorae hostilities, an embargo is placed on

The Lost Empire

alliance.

Aurora descends upon

Schrute Farms

alliance due to its corrupt government; many members flee the alliance.

Customer satisfaction with online delivery services is at an all time high.

Passionate nomination battles are often as intense as general elections with the lack of political parties make for quite the spectacle as politicians attempt to form temporary coalitions to support their causes.

Citizens hear a diversity of opinions from a range of billionaire-owned corporations.

Schools have extensive counseling programs for troubled students.

Mandatory state-funded classes teach Libertarianism.

Public shaming is part of the bedrock of Texian society.

Drunk drivers who kill a person (or persons) while they are operating a vehicle receive the death penalty.

Eminent domain has been abolished.

Agriculture is heavily subsidized by the government.

Aurora joins Guns & Roses, otherwise known as World War XVIII, in the

Rose

and

Oasis

warfront. Texian forces attack the hostile nation of

Helena

, a member of the

Hollywood

entente.

Agents from

"an unknown nation"

sneakily light 

Molotov Cocktail in dumpster behind local bar in

Nassau Bay

in final act of defiance

.
Friendly Alliances & Texian Relationships*