The Kingdom of Ceresia, the land of bountiful harvests and blossoming Philosophical ideals. Ceresia takes it's name from the Roman Goddess Ceres, the Goddess of agriculture, grain crops, fertility and motherly relationships.
The Ceresian Flag(above):  The Phoenix with its flaming feathers of red on a bright sphere of orange and gold to symbolize the sun that appeared during the season of night that led the early settlers to the promised land. Red for the courage of the settlers who endured the harsh journey and for the blood that was shed during the journey, gold for the bountiful gold of the mountains and streams, Gold also of the richness of the culture and heritage of the Ceresian people, Blue for the rich Pacific Ocean and The Midnight sky for which the the Phoenix appeared radiantly and illuminated the way to the promised land.

The Royal Standard(above): the personal flag of the Sovereign it is flown and carried whenever the Sovereign is present.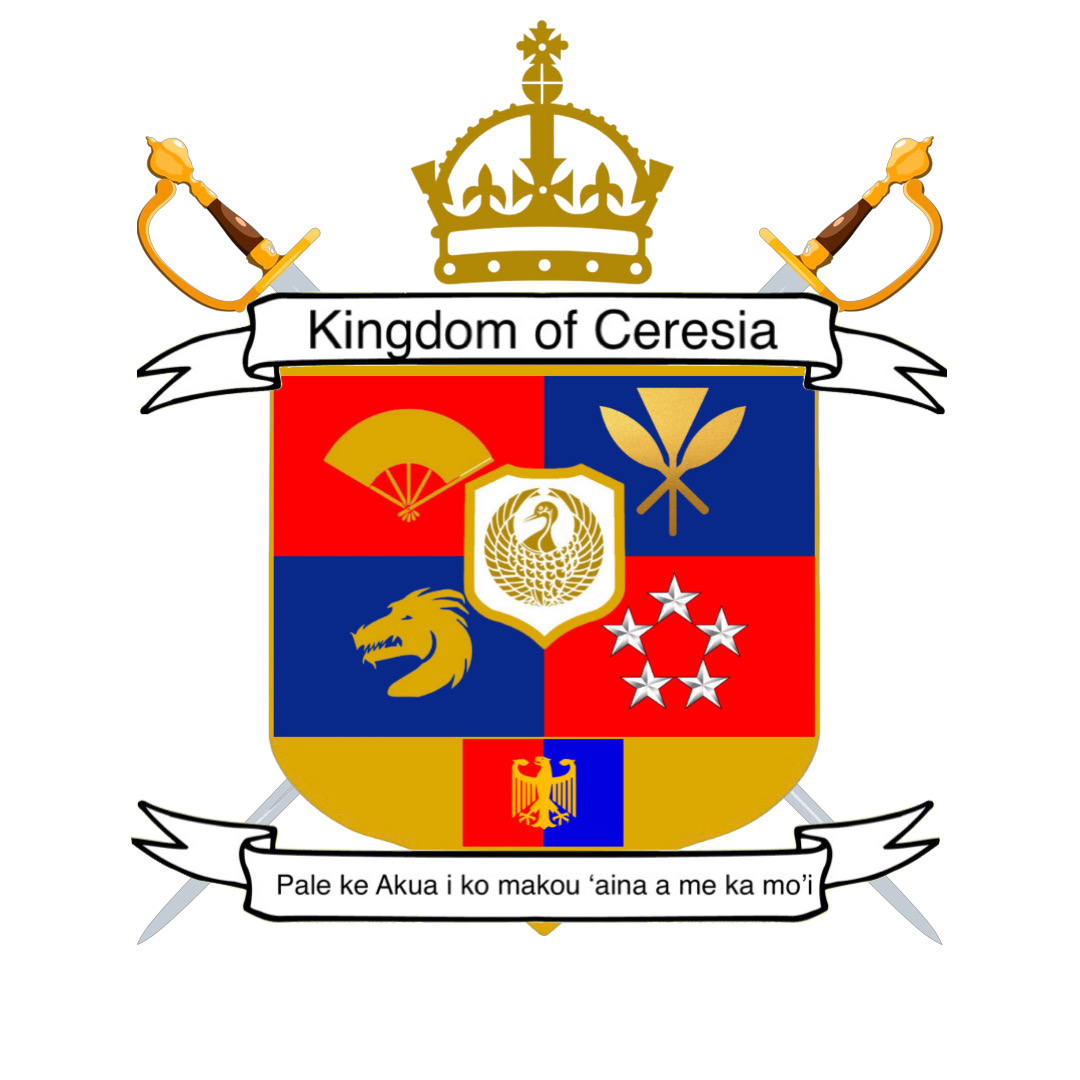 The Coat Of Arms of the Kingdom of Ceresia
Ceresia has 2 anthems, The National anthem, Ceresia Grand; and the Royal Anthem, God Save the King/Queen, which is played whenever the sovereign is present or for a representative of the sovereign such as the Governor Generals or members of the Royal family on official functions.
National Anthem: 
Ceresia Grand
Ceresia our homeland
Bountiful harvests span
Our blessed promised land
Ceresia Grand
Chorus(repeat 2x):
Eternal mother high
Grace and defend our land
That we'll always declare
Ceresia Grand