Official Channel: https://youtube.com/channel/UCiwo6MNdva00CKOUkGVu1ig
NationStates Nation: https://www.nationstates.net/ennomeria
Ennomerian Parliament because yes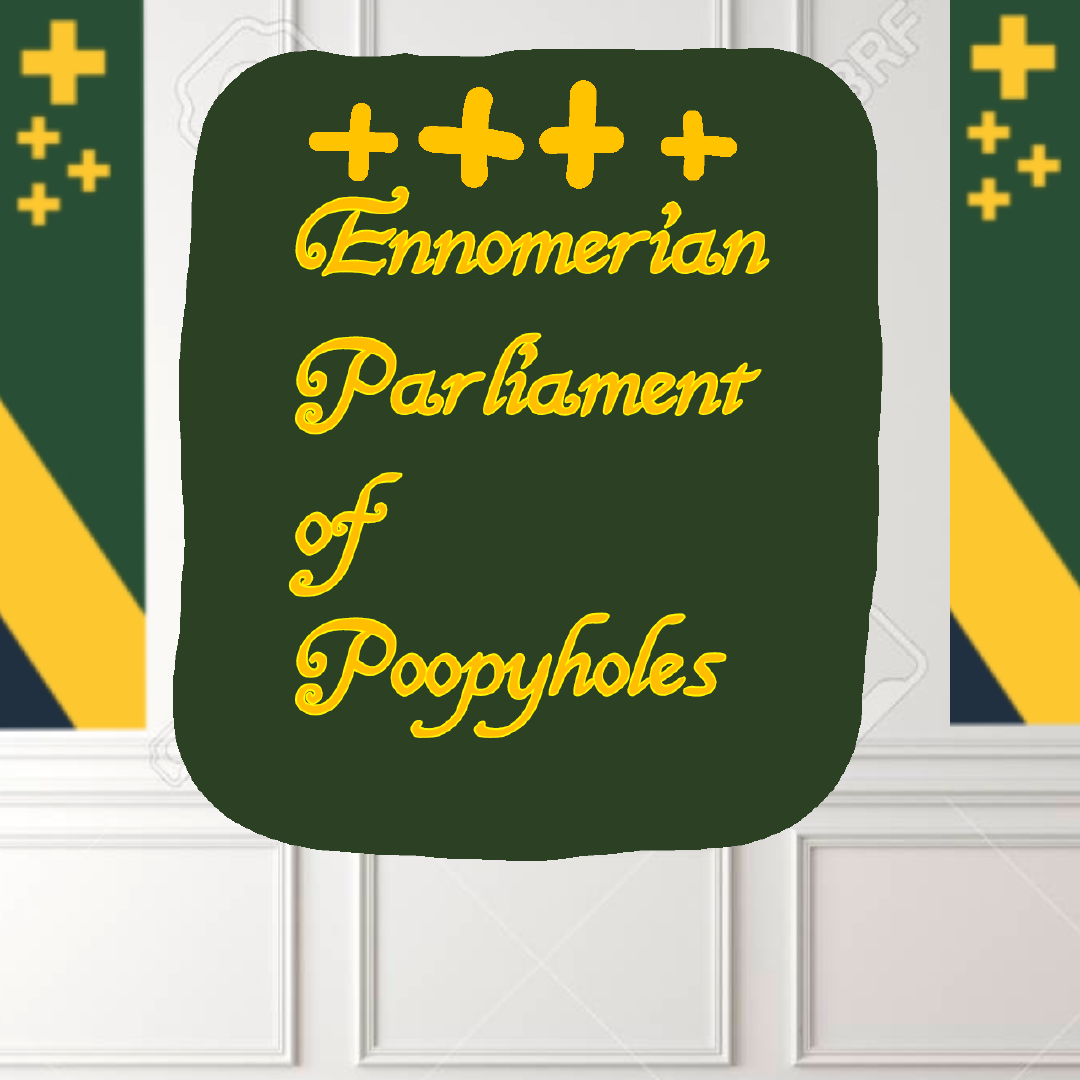 Also, the leader portrait is actually me. If you think that it was another person then you didn't read this.
Motto: "Never tread on the Ennomerian crosses."
(RP) Map of Ennomeria:
Pls wait for it pls pls no don't attack me for not giv map
Note: The extra cities are for roleplay purposes only, they still don't exist yet. Only the major cities and the capital city exist.
Political Parties: 
-The Ennomerian Front (Greçe Muntevir)
-Ennomerian Action Party (Tullentir Çevenir)
-Neoconnist Party (Iubittera-n Oștii) 
-Liberal Party (Boris Suçerçie)
-Democratic People's Party (Oscar Burçenttir)
Current Leder: John Donnescu

Portrait of John Donnescu, circa 2063.
John Donnescu (Full Name: John Tevadi Donnescu) was born in Berenta. He's the current leader of Ennomeria.
His beliefs are similar to that of Otto Durvuți, a former leder of Ennomeria during the Second Ennomerian Commonwealth, being socially moderate, economically far-right and has a variable foreign policy. Many people had praised him for his revival of Ottoism (Otto Durvuți Thought).