✹ ABOUT MIDORE ✹
Midore, formally the Democratic Empire of Midore, is a Nation in Western Europe whose territory comprises most of Western France, between Normandy and the Massif Central. As of 2084, its area is 178,000 sq.km and is home to 5.31 million people.
Midore's culture is derived from the French culture but with influences from other European cultures (most notably Dutch and German). It's proud of its multiculturalism and wishes for a united Europe again after the Great European Collapse.
The country is known for its keen interest in outer space, irreverence towards religion and green policies.
Proud member of the United Fafuke Nations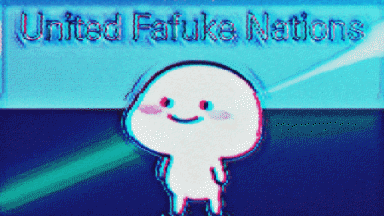 ✹ POLICIES ✹
GENERAL BEHAVIOUR:
DIPLOMATIC
"To be prepared for war is one of the most effective means of preserving peace." --George Washington
Nation is less likely to engage in an offensive war
NUCLEAR PHOBIC : Distrusts Nations using Nuclear Weapons
SCARLET SKIES : Doesn't like Nations with a bigger Air Force
SOCIALISM : Likes Nations with left economic policies, doesn't like Nations with right economic policies
EASTERNIZER : Likes Eastern Nations, doesn't like Western Nations
TOURISM : Likes Nations that work on their lore, doesn't like Nations that don't do so
COPYCAT : Will commend commenders, denounce denouncers and embargo embargoers
VIVE LA FRANCE : Seeks to reunite France. Is friendly towards French Nations
✹ ACHIEVEMENTS ✹
500 Score (2020.06.17), 1,000 Score (2020.08.12), 2,500 Score (2021.08.18)
FEATS OF ARMS IN THE IMMORTALS
$197M damage dealt in Duck Hunt (2021.11-12)
$114M damage dealt in the Big $hort (2022.01)
$546M damage dealt in the Fault in our Stars, first missile taken, first nuke taken (2022.07)
$836M damage dealt in the Bifröst Blitz (2022.11-12)