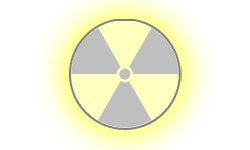 ---
Pantheon is an alliance that focuses on economic growth, comradery, and a fun community!
Hyperion, Titan:
Ridcully
Prometheus, Olympian of Foreign Affairs:
Lionstar
Hades, Olympian of Economics:
Sphinx
Aries, Olympian of Military Affairs:
Don Jeric
Dionysus, Olympian of Internal Affairs:
Purpley Madden
Hedylogos, Deity of Foreign Affairs:
Akkara
Aeolus, Deity of Economics:
Godwinson
Hermes, Deity of Economics:
Rainbow
Alectrona, Deity of Economics:
Skae
Shiva, Deity of Internal Affairs:
Reuben
Hephaestus, Deity of Internal Affairs:
Ivan
Apollo, Deity of Military Affairs:
Damon
Thundera
Hestia, Pantheon Mascot:
Purpleymoon/Yui
Applicants
If you're interested in joining Pantheon and have 8 or more cities, please apply in-game and join Pantheon's Discord server to have your application processed.
ALL NATIONS MUST BE ACTIVE ON DISCORD!
Treaties:
ODoAP with
House Stark
ODP with
Dark Brotherhood
PIAT with
Ragnarok
PIAT with
Bad Company
Protectorates:
Jedi Temple
Wigglytuffs Guild