Look up, see a flag counter? It's a table to count the number of residents in my concentration camps. Too bad I couldn't change the 'visitors' label... It would be named "poor souls" if it can be changed.
 
Looks like you have finally ended up in this small, useless, poor nation where people experience extreme poverty and research and combine different tactics to rob, steal, pickpocket and scam. And also remember, the word "high quality" does not exist here. Ehhh, so well… Good luck surviving here! I will check on you later. Don't worry, we won't bother u unless u bother us (rich nation not included). (and also check my factbook for more ridiculous stuff)
Whoever accepts my trade offers by large shall be commended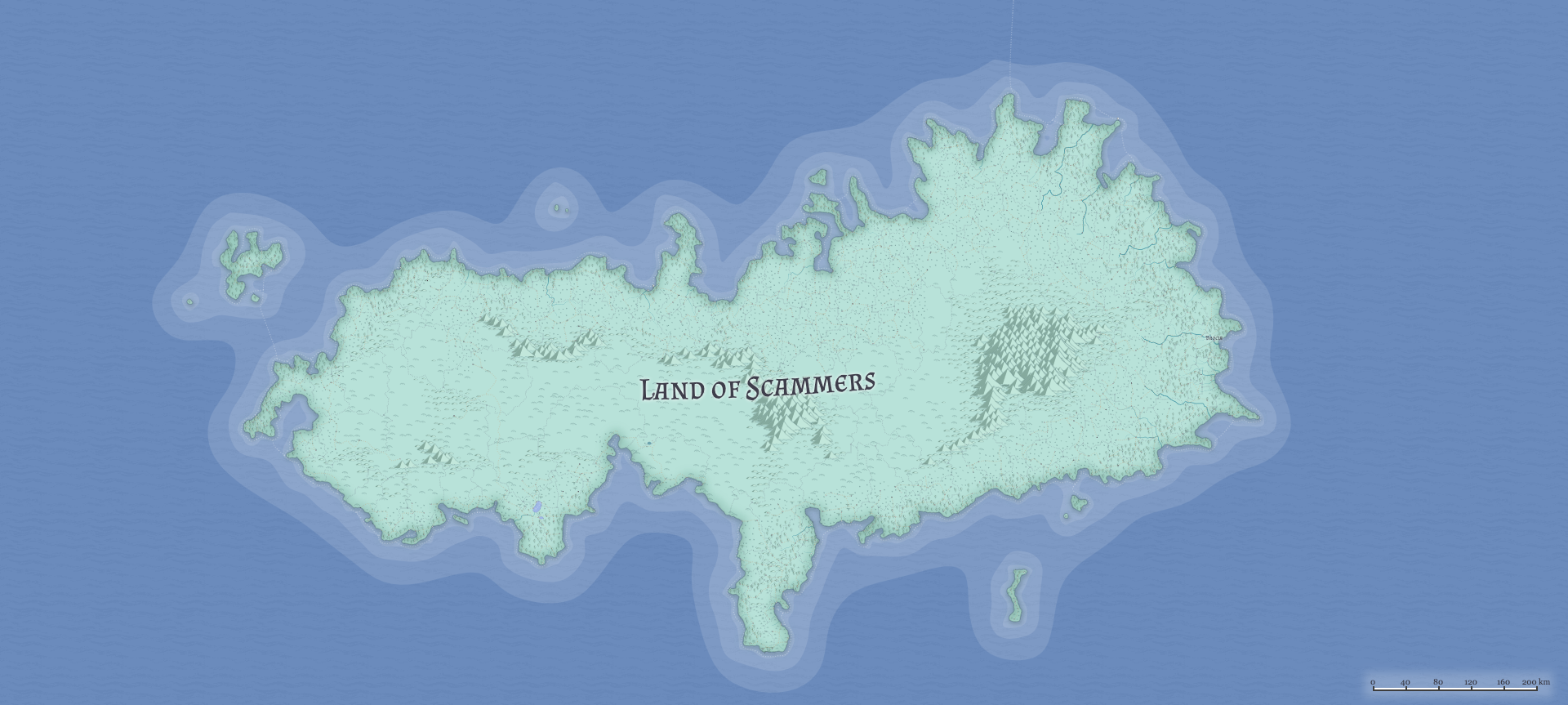 Your average wrong map of Land of Scammers
"You Don't Leave, You Won't Leave. You Can't Leave." - Leader Of Official Scammer Union
My cities names are based on crimes, if u found it false, you're the wrong one. In some irl nations they are not a written law, but they should be, they deserves to be. My arguments are much more fortified than you, quite arguing.