Image 01
Image 02
Image 03
Image 04
Image 05
Image 06
Politics & War is a free to play browser based persistent mmo game where you create your own nation and rule it. Forced to make gruelling political decisions you are truly in charge in Politics & War. Play together with friends and strangers, pit your armies against each other and wage war, or work together cooperatively for mutual prosperity. In Politics & War you call the shots.
Politics & War is not your run-of-the-mill nation simulation game. Its dynamic mechanics and scenarios are always forcing you to think about each decision carefully before making the final call. Many variables come into play, such as your commerce rate, crime rate, pollution, and much more. You are truly in charge, you decide what the national flag is, what your economic and social policies are, and how you build your nation and interact with others. Construct great cities; build stadiums and subways and power plants. The options are limitless.
Signing up to play is free and it only takes a few minutes a day to manage your nation and its people. Invite your friends to play with you and earn rewards, band together with them and create a force to be reckoned with. It all starts with the click of a button.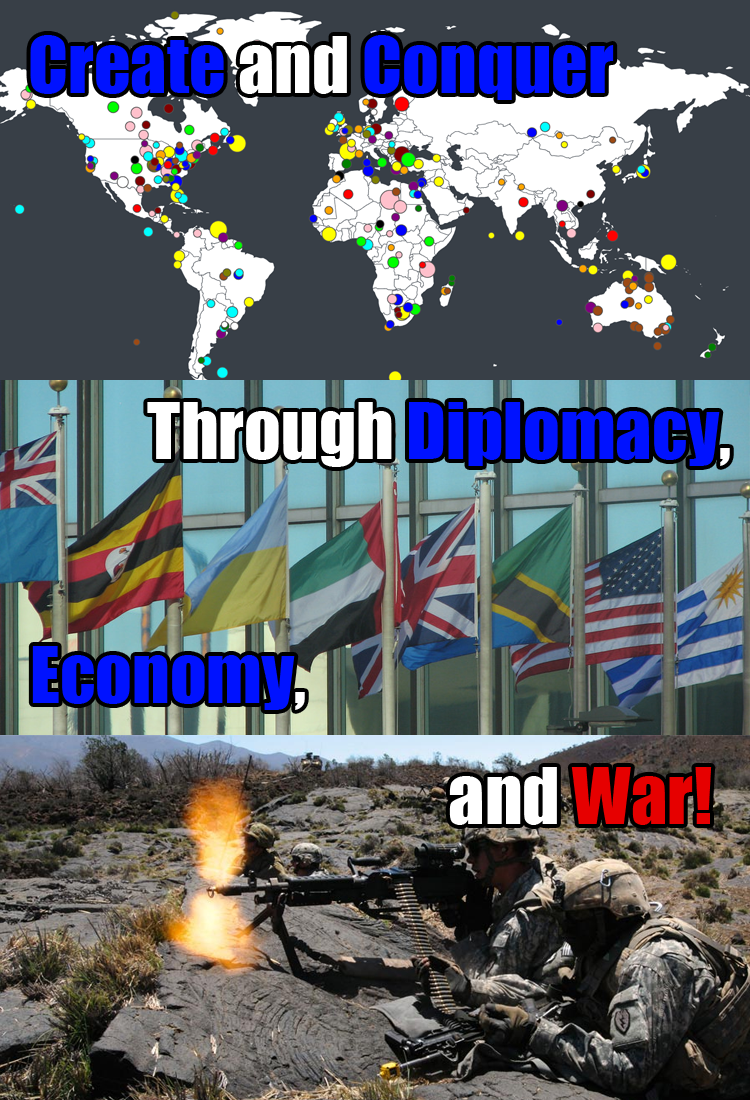 ---
Politics & War offers the ultimate nation simulation experience: create your country, build and grow cities, trade and manufacture resources, raise armies and levy taxes, and compete against other nations for influence and power. Your nation is part of a larger world with thousands of other active players leading their own countries. Form and join alliances with friendly nations, or enact sanctions, condemn, and battle rival nations. Progress from a small undeveloped nation into a nuclear superpower. Your time has come; create your country now, and lead your people to greatness.
78,823 nations have been simulated to date!
78,823 nations have been simulated to date! 8,699 nations exist now, 3,578 nations have been active in the last week, and 749 nations have been active today. 2,511 new nations have been created this week, and 70 nations have been created today.
All images used on this site are intended for fair use. If any disputes arise over image ownership please contact [email protected]