Please Click here to join our Discord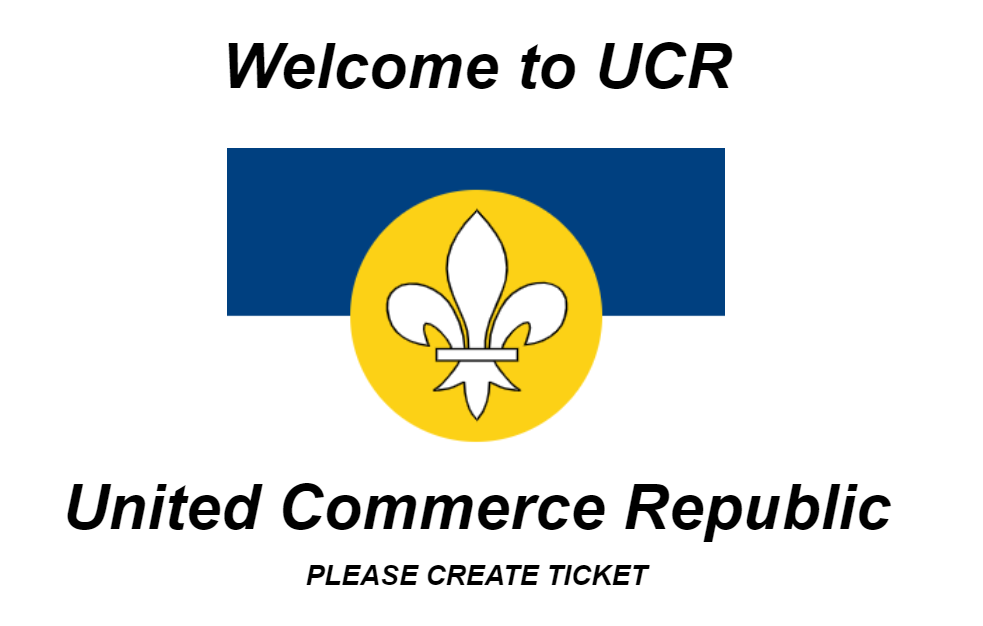 United Commerce Republic
Welcome to the United Commerce Republic
We are an Alliance that focuses on economic development and collective security. We place Nation-Building and commerce over war and do not encourage raiding.
Join us to learn how to transform your Nation into a prosperous economic powerhouse alongside your fellow Nations. 
As a republic, the UCR government includes a representative legislative body, allowing our members to have a say in Alliance matters. With regular elections, you will have the opportunity to have a voice in government, weather choosing a representative or running for office yourself.
Our Community is incredibly diverse with small and large nations collaborating to run a fair and equal alliance with incredibly low taxes and grant system that ensures the growth of all members.  
A Flat tax of 20/20 is in place across the Alliance
All of our members and applicants are protected, regardless of inactivity 
For more information, contact a member of Government listed below or join our discord using the embedded link at the top of the page. 
Government:
          Cabinet: 
                Prime-Ministers: Kru 
                Director of Economics: TheBlackWolf939
                Director of State: Ricardo/Jai
                Director of Defense: Baddest 
                Director of Foreign Affairs: Johansson
                Director of Trade: Rutopia
         Congress: 
                Chief Senator: Kaiyan H Spratley
                Senator: Nation 
                Senator: Kaiyan H Spratley
                Senator: Jai