A nation of freedom and prosperity, providing all of the citizens healthcare and basic needs. 
On the 27th of May 2022, ZeFronc declared the Free People of North America as a sovereign nation within orbis. 
Shortly after, a constitution gaurenteeing basic rights and a democratic system were implemented 
JOIN SOLDIERS OF LIBERTY!!! 😁😁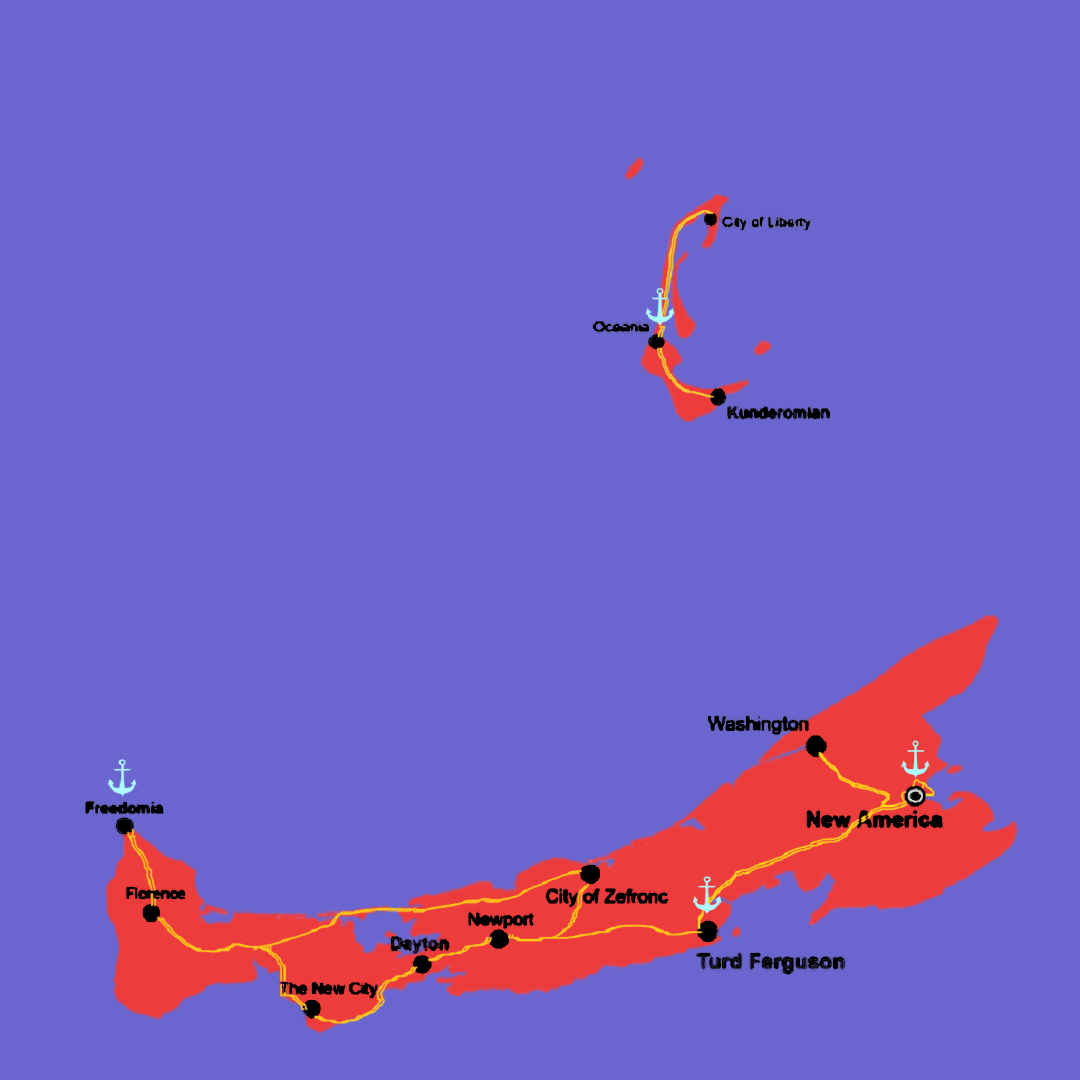 Policies - 
Cannabis can only be used for medical reasons. 
Military service is encouraged once citizens reach adulthood, but it is not required. 
Capital punishment is not allowed, but the death penalty is allowed in terrible, terrible crimes.
The government will offer special loans to students with discounted interest rates. 
All citizens are allowed to possess, consume, and distribute alchohol. 
Our nation supports finding alternative energy sources. 
Assisted suicide is illegal. 
Any adult is allowed to be married, regardless of gender or race.
Workers are allowed to form unions. 
The government will pay for and provide public elections. Any private campaign donations are illegal.
All citizens have the right to free speech.
"Hard" drugs are illegal. 
The government is not allowed to borrow money and will always maintain a balanced budget. 
Parents have the right to circumcise their infant boys. 
The government allows all immigrants, with no quotas. 
Citizens can own most firearms, but anything military grade is not allowed.
The government doesn't endorse any religion, but religious practices will be allowed in government buildings.
The government doesn't pay for healthcare, but regules hospitals and insurance companies.
Polygamy is legal. 
Flat tax rate for all citizens. 
Torture is not allowed.
Women will always have the choice to have an abortion at any point. 
Any person in poverty is eligible for government welfare programs and will provide for their basic needs.