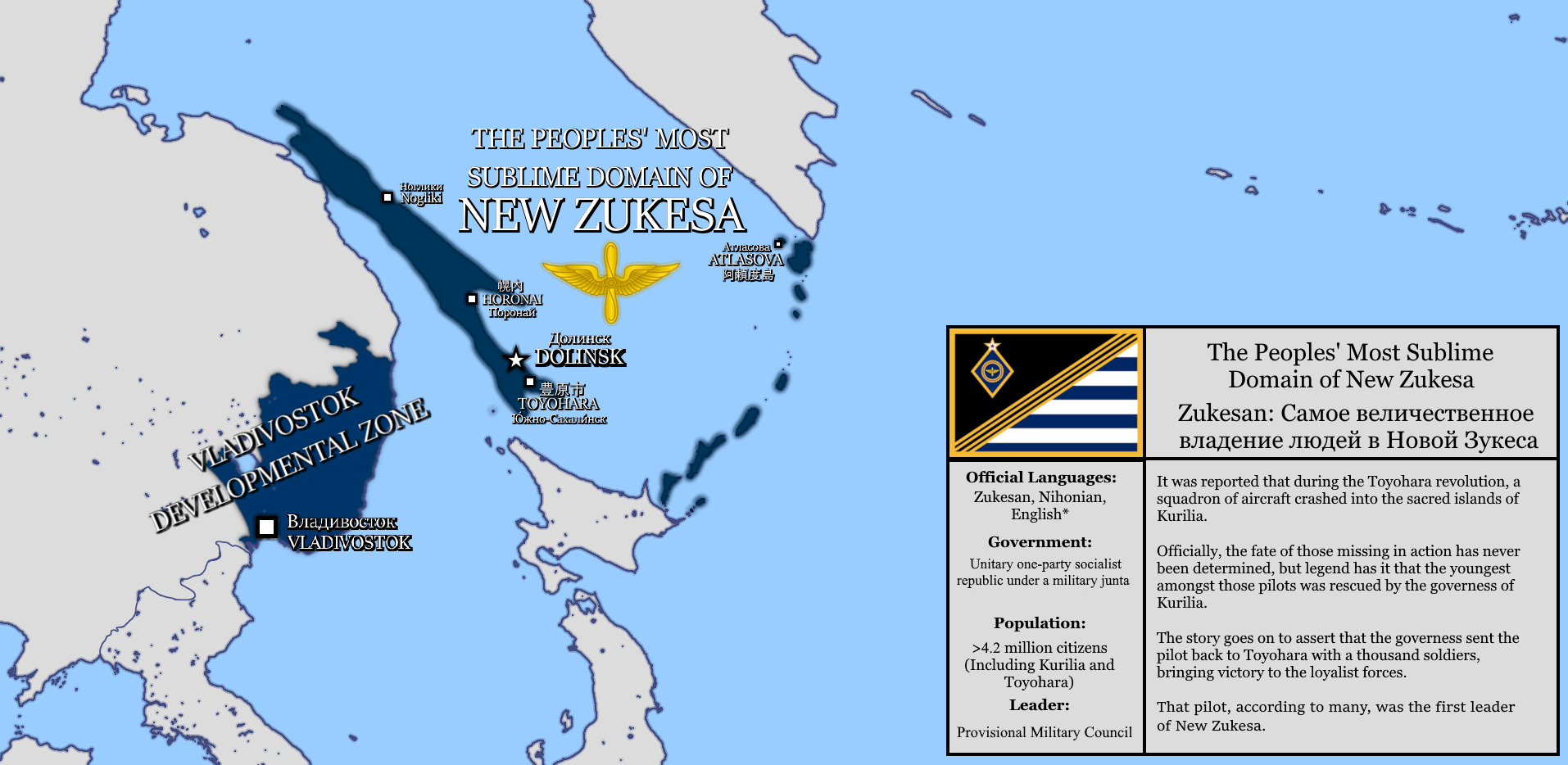 New Zukesa is a fledgling nation-state centered upon the southeastern tip of the Sakhalin coastline.  The country was formed many decades ago after a number of officers based in the Sakhalin region launched a local military junta as a result of the deteriorating political situation in the mother nation.
 Although the rest of the aforementioned nation was torn apart by a massive-scale civil war, the Sakhalin region was spared from its destruction due to the effectiveness of the local military forces, particularly the remnants of the Air Force.  The impact of the former air force in the defense of the Sakhalin region can be seen today, as a variant of its insignia is displayed on the national flag.
 As the aging rump government of the Sakhalin oblast realized the unlikelihood of reunification, many changes were made in the national policy.  Under the course of several state plans, the region had grown to a developed economy that invited immigration from neighboring states.  This resulted in the syncretization of different migrant cultures and nationalities which ultimately gave birth to the Zukesan identity.
 The word "Zukesa" is taken from a part of the Japanese word (静けさ) that meant "Tranquility", a synonym for the original name of the Pacific Ocean.  The Zukesan identity was solidified as another continental war plunged the state into isolation for many years, erasing many of the original cultural divisions that were present.