WE PLAY THE BASEBALL SPORTS AND HOST GAMES! message me if want to play   DISCORD: alexaviermu#1183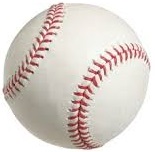 WHO ARE WE? / ¿QUIÉNES SOMOS?
We are a liberal libertarian nation with minarchist state, our currency is the gold weighted coin. We use gold because it has value added to the coin itself, fiat currencies are not in circulation because our philosophy and morality tell us that central banks can't print money, printing would be stealing to the people and will bring inflation problems in the conception of liberal economics like Hayek, Mises and Rothbard.
Our literature libraries include the books:
The black book of communism
The fatal arrogance
Road to selfdom
Pandenomics
Black book of the new left