National Anthem: Antorcha de la aniquilación del comunismo 멸공의 횃불
 

WE PLAY THE BASEBALL SPORTS AND HOST GAMES! message me if want to play   DISCORD: alexaviermu#1183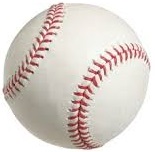 WHO ARE WE? / ¿QUIÉNES SOMOS?
We are a liberal libertarian nation with minarchist state, our currency is the gold weighted coin. We use gold because it has value added to the coin itself, fiat currencies are not in circulation because our philosophy and morality tell us that central banks can't print money, printing would be stealing to the people and will bring inflation problems in the conception of liberal economics like Hayek, Mises and Rothbard.
Our literature libraries include the books:
The black book of communism
The fatal arrogance
Road to selfdom
Pandenomics
Black book of the new left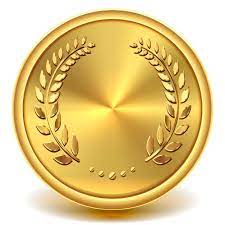 Para mis amigos latinoamericanos: 
https://fb.watch/i1BHwp35JS/   
 EL ROBO DE LA ESPADA DE SIMÓN BOLÍVAR
"El marxismo es una religión desde su inicio, planeado así por su inventor, cuyos acólitos muy adoctrinados carecen de una perspectiva científica, totalmente. Dispuestos amedrentar, quemar casas, granjas, asesinar a puñal frío o fusilar en fosas comunes a miles de inocentes.
¿Sabía usted que Marx compartía el mismo resentimiento contra los judíos al igual que los socialistas na zis? la diferencia es que el nazismo  utilizó cámaras de gas venenoso, no así los marxistas, quienes a pesar de su técnica obtuviesen el mismo resultado final, inumerables cuerpos carentes de vida esparcidos por las calles de los pueblos que abatían tras su paso.
Marx menciona en su libro "el Capital" un gran deseo de exterminio industrial de los judios, el dinero y a Dios, o todo dios en cualquier cultura. Compartía también el mismo desprecio irracional por muchas otras civilizaciones más, incluído su envidia y enemistad profunda contra el difunto libertador Simón Bolívar.   No permiéndole otras creencias a nadie, extremistas. Raptados, separados de su cultura o familia desde menores, blanco perfecto porque no tenían criterio formado aún.
Al crecer, nuevos espias a la  órden de superiores políticos, cual monarca déspota en la antiguedad, seres intocables con puesto dorado, que mientras más elevado sea su distinción, más eterno. Convencidos en su lucha cargan consigo el tatuaje o logotipo empresarial de "hoz y martillo" y otros "Ché Guevara" el mismo chacal de la cabaña que exterminó inocentes tildándoles de homosexuales, sin serlo necesariamente.
Sus guerrillas, taradas ya de tanto tráfico de polvos blancos cuales coca, marijuana y bazuko, hierbas que sirven con adicción y desespero como salida económica inherente a su pereza con la que rehúyen del verdadero trabajo, los ha desarmado a pesar de poseer el armamento pesado más mortífero y los mejores búnkeres del planeta.
En el poder de gobierno, han relucido más quienes realmente son y no hace falta explicarlo. Envidian la clase y la raza, a pesar de que estos seres "demócráticos" eran quienes perseguían a los esclavos liberados, hace poco menos de doscientos y cien años no mucho ciertamente. Mas forman y propician movimientos sindicales contra lo que ellos no pueden controlar de sí mismos, el desprecio racista, misoginia, patriarcado, pedofilia, entre otros más.
"Materialistas dialécticos" que se han ganado la mala fama, repudio y alarma desde los sencillos obreros que ruegan de hambre un pan incumplido a quienes lentamente les han anulado sus libertades.
Mala fama del marxismo desde los libertadores y sus familias en toda latinoamérica, con una espada perdida en algún mostrador familiar, porque estos se las han robado con la amenaza de punta de un cañón kalashnikov. Espadas con las que festejan tras cada delito perpetrado a un fiscalizador extranjero, médico o policía honesto.
Prenden fuego a las banderas y le prohíben expresarse a los pueblos, pero ¿cree usted que el marxismo y sus estatuas de ídolos pueden llegar a ser eternos? lo que le debe esperar al marxismo, no debería ser un buen vivir, al menos en nombre de los inocentes"