Political Map of India -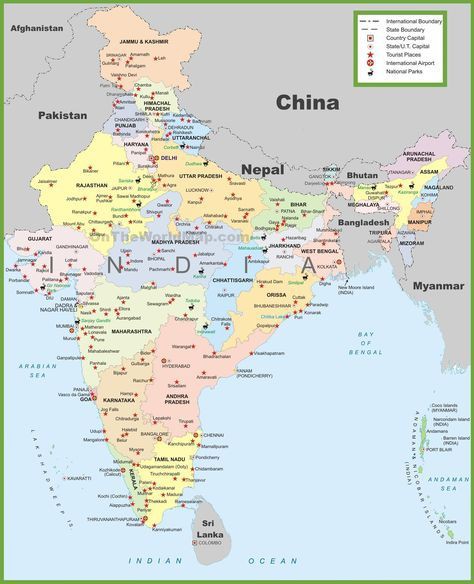 World of Orbis
In the World of Orbis this is the map of South Asia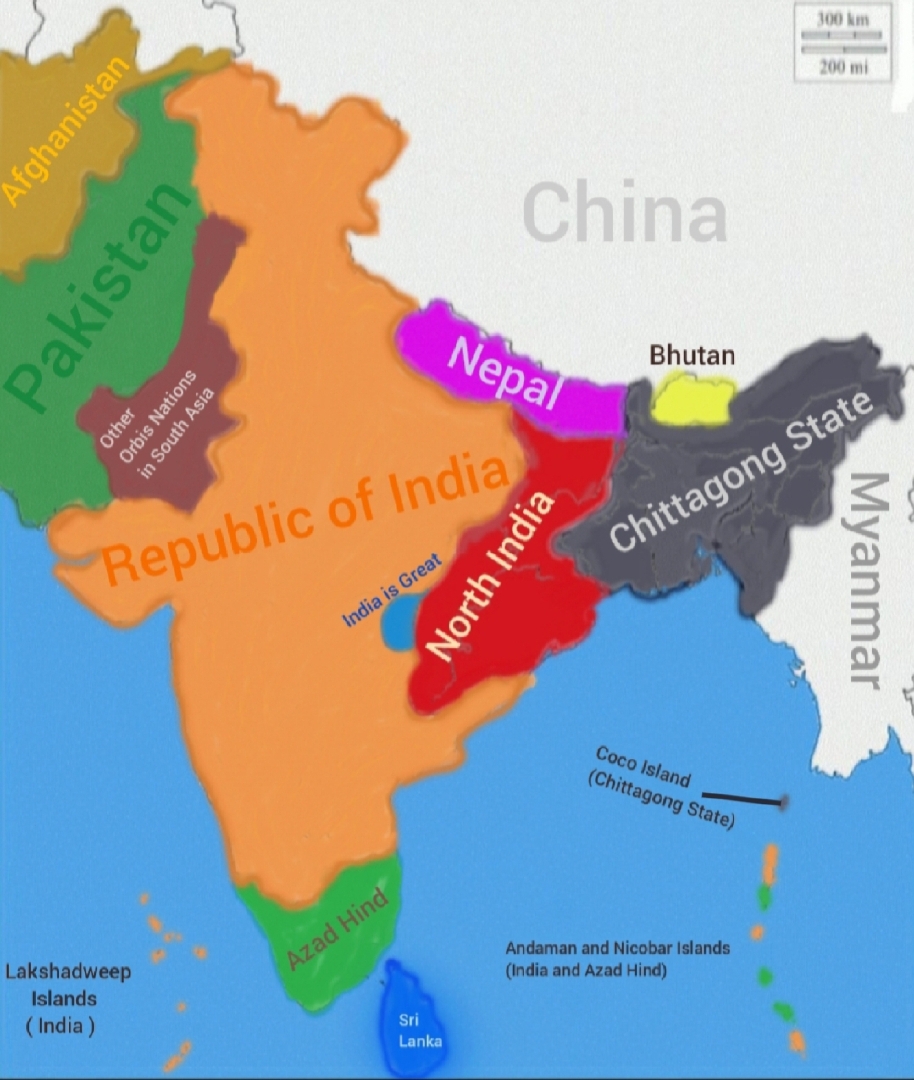 India officially The Republic of India is a country in South East Asia. India share land borders with China, Nepal, Afghanistan, Pakistan, Azad Hind, India is Great, and North India.
If any country claims land of India, then it should also be ready to face the consequences. India is always ready to settle disputes peacefully but at the same time it also keeps itself ready for war.
India's motto is Satyamev Jayate. The words Satyamev Jayate from Mundaka Upanishad, meaning ' Truth Alone Triumphs', are inscribed below the abacus in Devanagari script.
President of India- Shri Ramnath Govind
Head of the Cabinet- Prime Minister of India 
Prime Minister Joseph Tandava is the current and 20th Prime Minister of India since 26 May 2064 (Orbis date). Tandava's Bhartiya Ekta Party (BEP) historically win as many as 46 of the 50 elected seats in India defeating his major opposition Shiv Shiva's Shiv Shakti Party (SSP),which has been in power since 2059.