Welcome to SMRM!
The SMRM or also known Socialist Monarchy of Rennes Empire is a Monarchy Nation which try to reunited Brittany and succeed Empire of Brittany. The ruler of the nation, are a Capitalist and Democratic. We fought for equal rights of the world. We are reducing Pollution and encouraged other nations do the same thing as us. We didn't accept any Left ideologies. We only have war by needed something to keep up the economy.
The SMRM were led by a Communist party leader, Aigor Bernard and his brother, Arthur Beaumont I. They also led a revolution. 3 years later, France broke apart. SMRM got a territory North-West coast of Brittany. SMRM elected Aigor as the emperor. After 1 years of ruling. Aigor married with a princess from Rennes named Regina Bernard. 6 months after the marriage, Aigor were assassinated by a arms revolter. 
After Aigor death, Regina ruled for a day before she dethroned by the civil that elected Arthur Beaumont I. It started a civil war. Arthur is dead in the first half of the civil war. He was succeded by his son, Raphael Beaumont I or Raphael the Reformer. He win the war and prisoned Regina and her supporters. He gonna be succeed by his son or daughter, Arthur or Agnes.
___________________________________________________________________________________________________________________
Royal Family: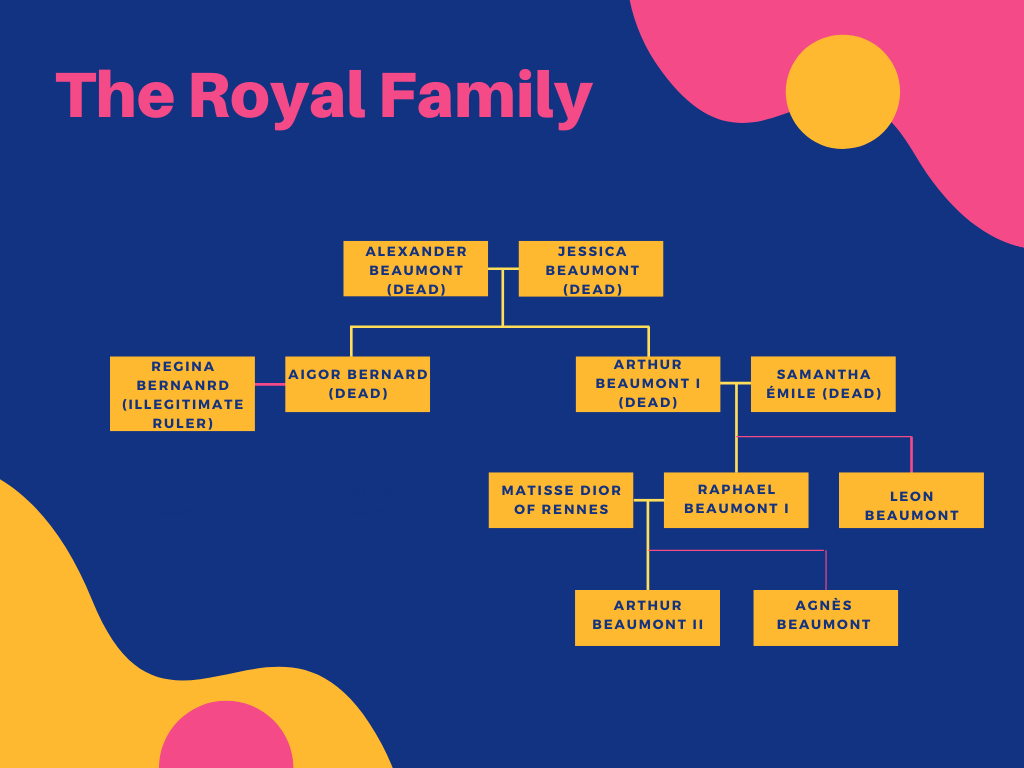 ___________________________________________________________________________________________________________________
Facts about Rennes Empire:
Goverment Type: Communist Monarchy
Money: Banque de France
Economic Policies: Far Left
Forced Religion: Catholic
Nation Dream: To Re-unite Brittany (needed 20.000 Land Area)
Social Policies: Authoritarian 
Map: