The M1A1 Abrams is a nation led by General William McKinley on the continent of North America. The M1A1 Abrams's government is a Democratic Republic with very moderate social policies. Economically, The M1A1 Abrams favors far left wing policies. The official currency of The M1A1 Abrams is the Dollar. At 533 days old, The M1A1 Abrams is an ancient nation. The M1A1 Abrams has a population of 5,241,511 and a land area of 38,000.00 sq. miles. This gives it a national average population density of 137.93. Pollution in the nation is almost non-existent. The citizens' faith in the government is completely depleted with an approval rating of 0%.
The M1A1 is an improved version of the M1 Main Battle Tank (MBT). It includes a 120mm smoothbore main gun, an NBC overpressure protection system, and an improved armor package. This tank significantly increases the capabilities of the Fleet Marine Forces across the full spectrum of conflict in the near and midterm. The M1A1 Tank, in addition to the improved armor, 120mm smoothbore gun and the NBC overpressure system, has a Deep Water Fording Kit (DWFK), a Position Location Reporting Systems (PLRS), enhanced ship tiedowns, Digital Electronic Control Unit (DECU) (which allows significant fuel savings),and Battlefield Override.

The main weapon of the M1A1 is the M256 120mm smoothbore cannon, designed by the Rheinmetall Corporation of Germany. Engagement ranges approaching 4000 meters were successfully demonstrated during Operation Desert Storm. The primary armor-defeating ammunition of this weapon is the armor-piercing, fin-stabilized, discarding sabot (APDS-FS) round, which features a depleted uranium penetrators. Depleted uranium has density two and a half times greater than steel and provides high penetration characteristics. Several other types of ammunition are available as well. It is reliable, deadly accurate and has a "hit/kill ratio" that equals or surpasses any main battle tank armament in the world.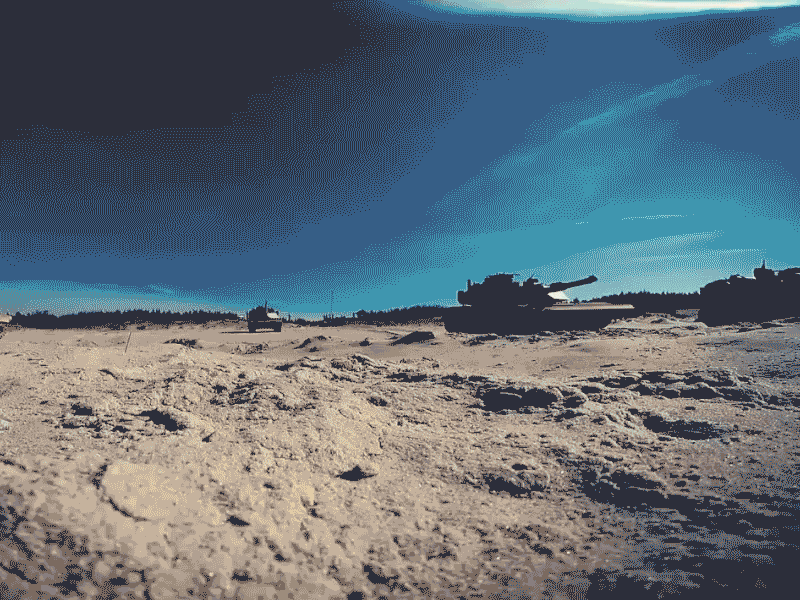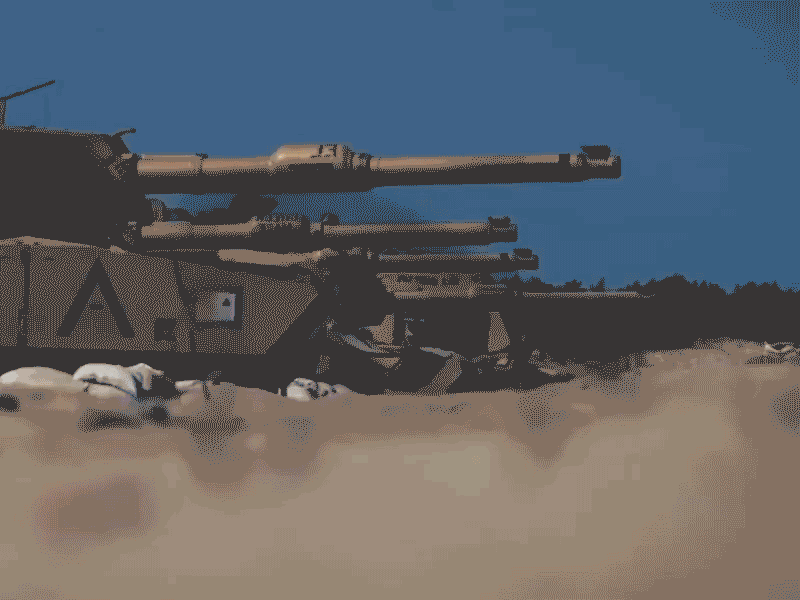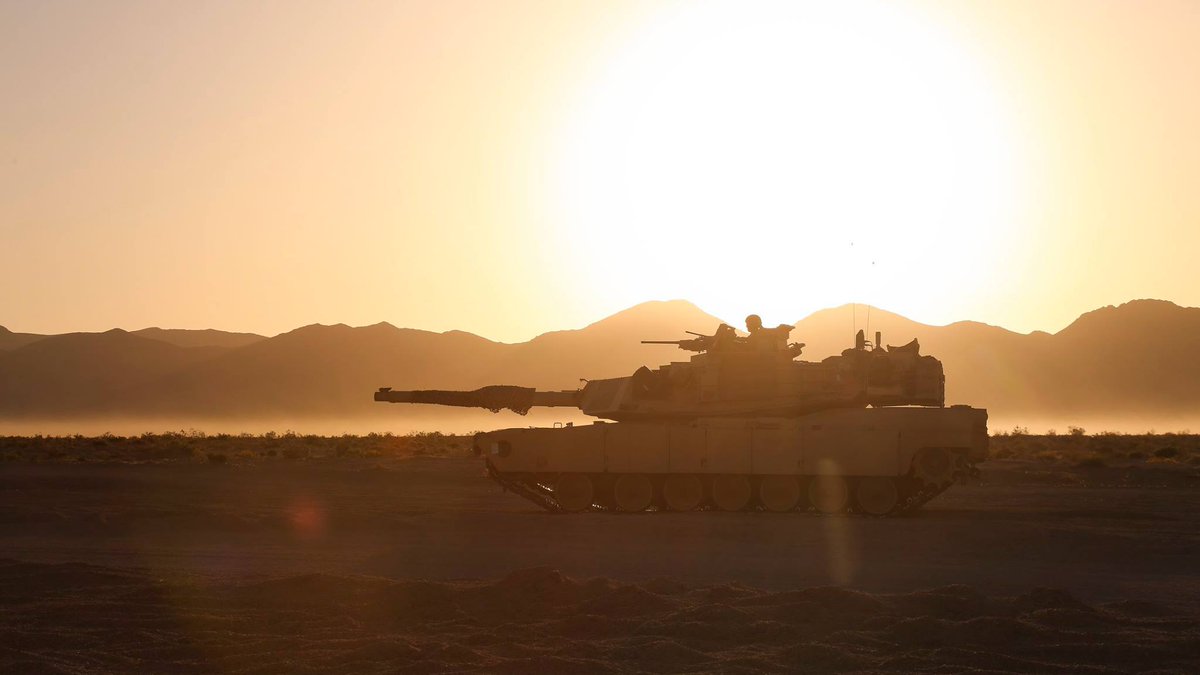 Sunraisin Banner:




Glorious & Medal:


Selling Nation
Buying Nation
Date Offered
Offer
Return
Status
1)
Vitus Empire
Emperor Edward the I
Error 404
M1A1 Abrams
William McKinley
The Ampersand
07/10/2020
04:43 am
400
2,000,000
(5,000 ea)
Accepted
07/10/2020
04:47 am
2)
Desmos
Romulus au Raa
House Stark
M1A1 Abrams
William McKinley
The Ampersand
07/08/2020
11:42 pm
204
1,051,620
(5,155 ea)
Accepted
07/08/2020
11:45 pm
3)
Brasil Dois
Doudoug
Seven Kingdoms
M1A1 Abrams
William McKinley
The Ampersand
07/08/2020
11:40 pm
736
3,785,248
(5,143 ea)
Accepted
07/08/2020
11:45 pm
4)
Snowta
Sledge
The Fighting Pacifists
M1A1 Abrams
William McKinley
The Ampersand
07/06/2020
02:03 pm
1,000
5,100,000
(5,100 ea)
Accepted
07/06/2020
09:37 pm
5)
Eye Suck
Satan the Wombat
The Fighting Pacifists
M1A1 Abrams
William McKinley
The Ampersand
07/06/2020
04:08 pm
1,000
5,100,000
(5,100 ea)
Accepted
07/06/2020
09:37 pm
6)
Zibraltis
Chimpy_Fire
The Lost Empire
M1A1 Abrams
William McKinley
The Ampersand
07/06/2020
01:46 am
117
636,480
(5,440 ea)
Accepted
07/06/2020
02:05 am
7)
Great Macedonia
Philip the 3rd
Eclipse
M1A1 Abrams
William McKinley
The Ampersand
07/03/2020
07:17 pm
280
1,452,360
(5,187 ea)
Accepted
07/06/2020
02:05 am
8)
Lancelotland
Lancelot1
The Knights Radiant
M1A1 Abrams
William McKinley
The Ampersand
07/06/2020
01:53 am
300
1,551,000
(5,170 ea)
Accepted
07/06/2020
02:05 am
9)
Dargole
Dorsaiwolf
The Knights Radiant
M1A1 Abrams
William McKinley
The Ampersand
07/06/2020
01:24 am
459
2,496,042
(5,438 ea)
Accepted
07/06/2020
02:05 am
10)
Northeast Ohio
Matthew II
Black Skies
M1A1 Abrams
William McKinley
The Ampersand
07/04/2020
07:22 am
440
2,175,800
(4,945 ea)
Accepted
07/04/2020
07:35 am
11)
Scootsland
ScootsMagee
The United Front
M1A1 Abrams
William McKinley
The Ampersand
07/04/2020
07:35 am
60
294,000
(4,900 ea)
Accepted
07/04/2020
07:35 am
12)
BenJaLum Swing
Benj
The Void Touched
M1A1 Abrams
William McKinley
The Ampersand
07/04/2020
06:21 am
500
2,549,500
(5,099 ea)
Accepted
07/04/2020
07:35 am
13)
Tigotieria
Melistrata
Weebunism
M1A1 Abrams
William McKinley
The Ampersand
07/03/2020
12:21 am
806
4,158,960
(5,160 ea)
Accepted
07/03/2020
12:23 am
14)
Racinante
Learjet
The Legion
M1A1 Abrams
William McKinley
The Ampersand
07/02/2020
11:33 pm
850
4,420,000
(5,200 ea)
Accepted
07/03/2020
12:23 am
15)
Great States of Elidysia
Antony II
The Hanseatic League
M1A1 Abrams
William McKinley
The Ampersand
07/02/2020
02:27 am
400
2,130,000
(5,325 ea)
Accepted
07/02/2020
02:30 am