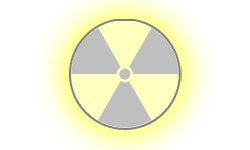 If you are a candidate, you must before entering our secret training center for several months. You must also know that a development plan will be assigned to you after discussions and you will have to take a specific direction and specialize. You must follow the recommendations and be logged in regularly. In exchange, the alliance will take responsibility for funding you massively
---
The USA alliance is an economic alliance based on finance and industry.
Our alliance has made the choice to suppress all its armies, in order to redirect the military budget towards nuclear power.
The first nuclear strike tests have been successfully carried out.
All nations of the alliance will in the future be in possession of long-range nuclear missiles.

_________________________________

The government applies a nuclear doctrine in its defense. All aggressor nations must be hit by the atomic weapon.
First attack, 1 nuclear strike. Second attack, 2 nuclear strikes, third attack, 3 nuclear strikes.
Fourth attack, 3 nuclear strikes + 1 second attrition war in return with 3 nuclear strikes.
I declare in advance to the aggressors that the government has ordered the nations and the alliance bank to keep only the minimum of money and resources, either they are invested directly in the nations or they are transferred to one of our offshore partner banks.
Raids do not pay, and you always come to lose money. No money, no resources, but nuclear missiles.
The government's instructions to the nations are clear, the aggressors must lose money by coming.
If you lose money, we win the war.