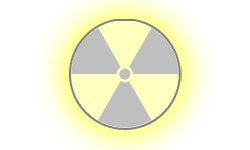 ---
We are an alliance themed on the notorious Nigerian Prince e-mail scams. We love to have fun and fool around, but do not be mistaken. We like to fight and will fight back if anyone attacks. Raiders be warned. Want to join us? Join our discord located below on this page. Let's see if you have what it takes. In the meantime, please enjoy:

Subject: Today is your lucky day! (not a scam)
Recipient: You

Greetings,

Permit me to inform you of my wanting to enter the business dealings with you. I have been through many a struggle and when all was thought to be lost, I prayed to the God Almighty for support. That is when He willed me to find you. I am Valkorion Baratheon, son of the late Mr hidude45454, son of the late Mr Prefontaine who then came back to life. When my grandfather, a wealthy whaler in Madagascar, was stabbed to death by rivals, he left my father a sum of $200,000,000 (Two Hundred Million United States Dollars). My father inherited the Bank called Western Union (WU), to invest the large sum in business activities. But alas, complications arose with my father's health, and he too was no more. Soon, WU collapsed and I was placed in the hands of my living crusader uncle, Mr Thalmor. The time spent with my uncle was quite happy, however, my heart grew heavy as I thought of my father. That is when I left to visit my other uncle, the late Mr ReaverAxis. He treated me well and helped me grow to become who I am today. But one day, I had a major difference of opinion with my uncle and abandoned him as well. I realized my true purpose: I was to carry on the legacy of my father, and to evolve his vision into my own, perhaps even surpassing him. And so I have made it my life's goal to restart and grow Western Union. And so, I have come to you for your aid. Sir or Madam, I kindly ask you to join WU and help in business negotiations. To do so:

1) Provide Western Union with any starter loan amount
2) Transfer all future monies through WU

Moreover, you will be earn 5% on any and all future WU earnings. Please feel free to contact me via this email address:


[email protected]



Anticipating to hear from you soon. Thanks and God Blast You.

- Valkorion Baratheon (not a scam)




Nigerian Prince: Valkorion Baratheon

Clarke's Sister of Military Affairs: Sauron

Somali Pirate of Foreign Affairs: amid bin al rasheed

Royal Advisors: Edwardidk, Kemal Ergenekon, Harbinger

Please direct all foreign affairs inquiries to amid bin al rasheed.




Protectors:
Roz Wei
Knights Templar




Our Discord Server. All members must join Discord. Foreign Affairs conducted over Discord as well. Must be highly active to join. If you go inactive, you will be kicked out and raided. Applying is accepting that fact. Those who pass will be rewarded.

Raiding of our members by outsiders is NOT allowed.


Special shout-out to
Ameyuri
for the many subheadings and the heading, to
Arch
for the Onion, and to my father, the late
Mr hidude45454
for the Flag!