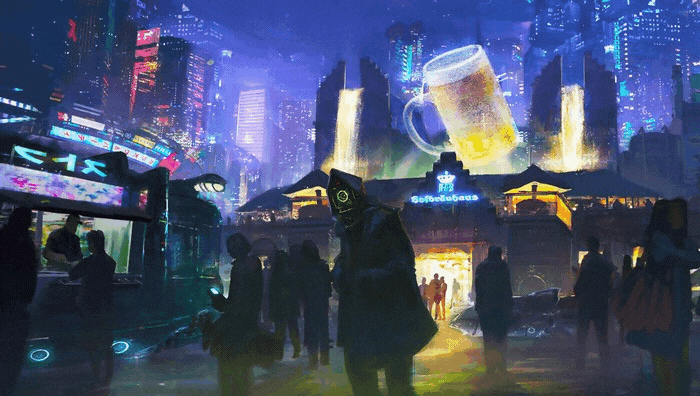 What Is The AfterLyfe?
You ever think "Heaven is nice and all but the beer on tap never changes!" or "If I have to drink one more ale out of a Viking horn mug in Valhalla I will die... Again"? Well look no further, The AfterLyfe is a soulful establishment located just off mile Marker 666 on the Highway to Hell. We cater to anyone and every one no matter their religious afterlife affiliations and are constantly giving Dionysus a run for his money when it comes to the variety of drinks available.
You may have given up on life, but there are plenty of drinking friends, barroom brawls, and fun times left for you here at the AfterLyfe. 
Rules Regarding Our Establishment:
1)  AfterLyfe reserves the right to issue a bar-room beat down on anyone disrupting the flow of good times and good booze to any members or applicants regardless of life or lack thereof.  
2) Spying of any means ESPECIALLY to determine how much ambrosia we have will be considered hostile actions, and we will release Cerberus from his chain. 
3) We no longer offer private rooms here at the AfterLyfe. All business matters will be redirected to our parent company, Paradise.
Protected by Paradise 💞