The End of the Global Watch.
The end of the Great Revolution has arrived. The Global Watch is finally no more. The Soviet Federation, Zenteka, the British Empire, Hainan and Johore paved the way for the ultimate victory. After an agreement with the Rodevian Empire, they agreed to disband the Global Watch as long as the UNO is held in check.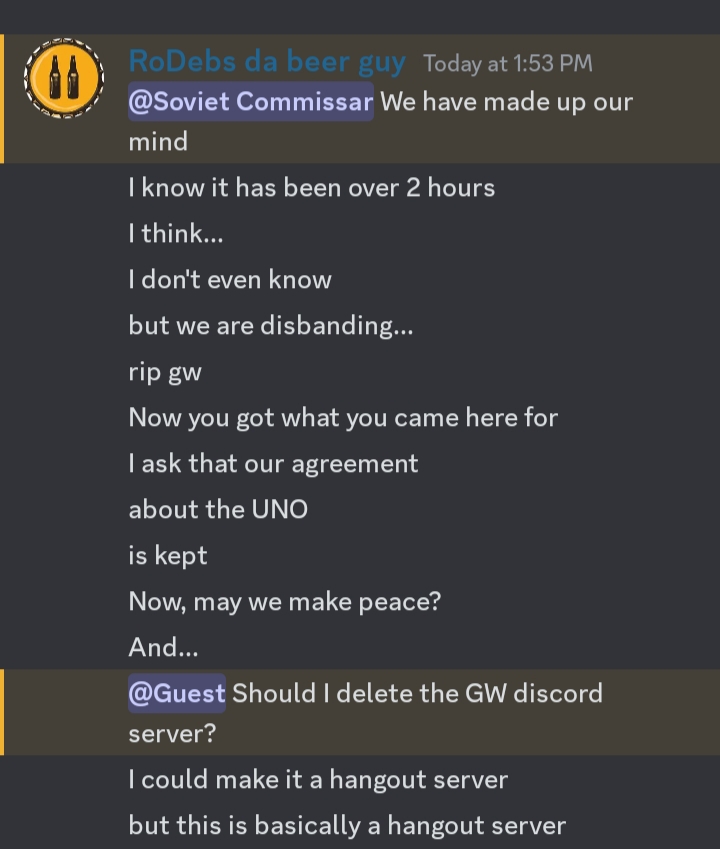 All former members of GW will be pardoned of any crimes for as long as they remain as peaceful nations.  The corrupted Alliance of the Global Watch is now gone. URA AND GLORY TO THE REVOLUTION.